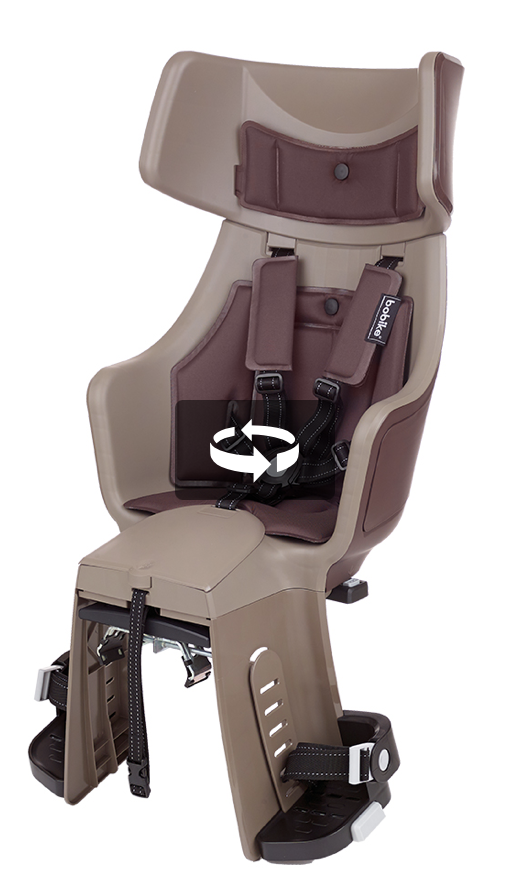 Bobike
Code:
8011400049
**Bobike EXCLUSIVE TOUR PLUS CARRIER MOUNT LED TOFFEE BROWN
The Exclusive tour plus is the updated version of the Exclusive tour edition. We have given the Exclusive line a make-over so that this international bestseller complies even better to the wishes and requirements of its fans and is more user-friendly.

The Bobike Exclusive tour plus is the perfect choice for longer trips. The seat features an adjustable headrest, a LED light, a new 5-point seatbelt with soft and luxurious padding for extra comfort and is suitable to transport children with a body weight between 9 to 22 kg (19,84 to 48,5 lb).
The seat comes including the Easy mounting sytem which allows for speedy installation and makes it possible to quickly switch the seat between bikes. The Easy mounting system can be mounted on ISO 11243 approved carriers with a width between 120-175mm. Click here for more details.
 
fits carriers 120-175mm (4,72-6,89"), outside tubes need to be round with a diameter between 10-16mm (0,39-0,63")
new 5-point seatbelt
new LED light for extra safety
new back plate with engraved logo
adjustable headrest (10cm vertical adjustment)
suitable for e-bikes
tools, mounting material and numeric lock included
double-walled construction for extra safety
body-wrapping design for extra safety
adjustable footrests, no tools needed
matching helmets available