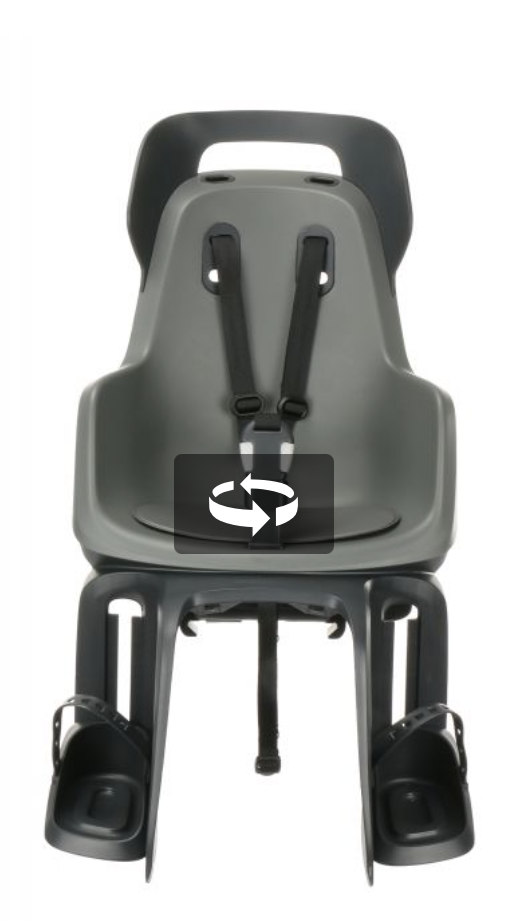 Bobike
Code:
8012300005
**Bobike GO MAXI CARRIER FITTING CHILDSEAT MACARON GREY
The Bobike GO is the newest addition to the Bobike collection and was specifically designed for the international (not Dutch) market. Now people all over the world can enjoy the sleek and stylish Dutch design integrated into an increased protective expanded shell. Just like all other Bobike safety seats, the GO features a double-walled shell. The GO is an easy to use safety seat that is perfect for a versatile family that is ready to tackle the daily commute.
The carrier mount is completely integrated in the seat and can be mounted on all (ISO 11243 approved) rear reacks ranging from 120 to 185 mm, with tube diameters from 10 to 16 mm. No tools are needed in the assembly process.

Unique reinforced double-walled shell for extra safety
Safety reflector on the back
Sturdy, easy to use buckle
Easy to adjust footrests and safety belt
No tools needed for assembly and adjustment
Expanded lateral protection
Dutch Design & Made in Europe
Meets EN14344 safety standards

Product weight: 3215 g / 7,09 lb (incl. mounting material). Product dimensions: 864 x 408 x 273 mm.