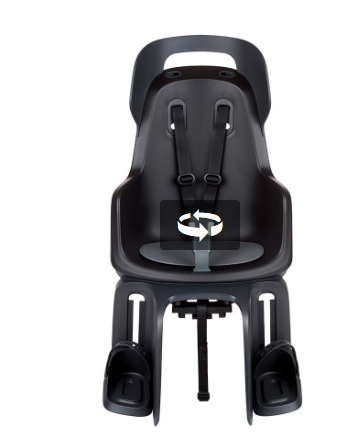 Bobike
Code:
8012300020
**Bobike GO MAXI MIK-HD SYSTEM CHILDSEAT URBAN BLACK
The Bobike Go® was specially designed to make bicycle transport as accessible as possible for families ready for a more active and sustainable lifestyle.
 
The Go now becomes even more accessible by integrating the MIK HD mounting system. This means that everyone owning a city- or e-bike with a MIK HD luggage carrier can now easily click in a Bobike GO MIK HD safety seat.

Just Click & Enjoy!
 
No tools are needed to mount the Go MIK HD – Just Click & Enjoy!
The MIK HD mounting system is fully integrated in the safety seat – the Go MIK HD is ready to use, just click your seat into the MIK HD carrier and you are ready to go in just a couple of seconds.