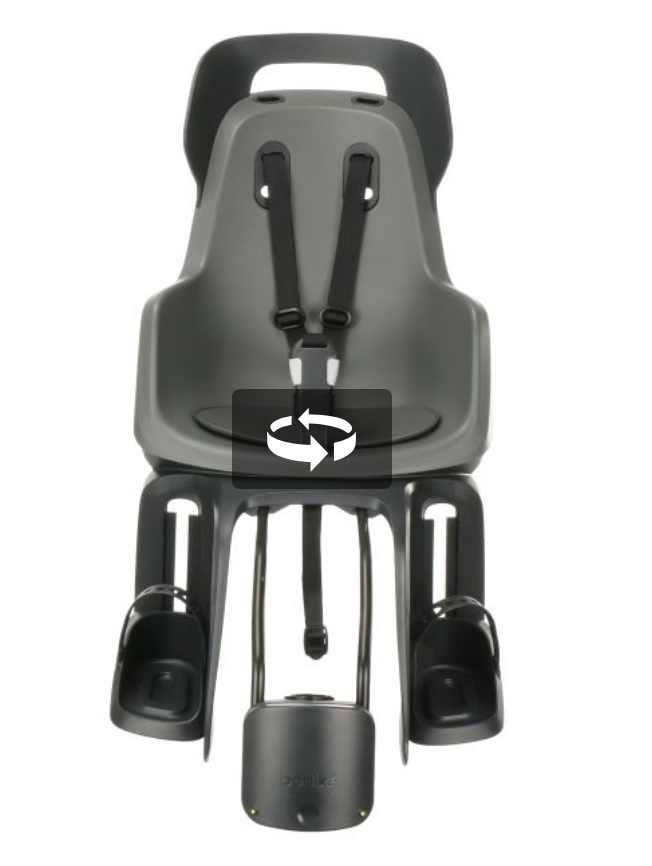 Bobike
Code:
8012400005
**Bobike GO MAXI FRAME FITTING CHILDSEAT MACARON GREY
The Bobike GO is the newest addition to the Bobike collection and was specifically designed for the international (not Dutch) market. Now people all over the world can enjoy the sleek and stylish Dutch design integrated into an increased protective expanded shell. Just like all other Bobike safety seats, the GO features a double-walled shell. The GO is an easy to use safety seat that is perfect for a versatile family that is ready to tackle the daily commute

Unique reinforced double-walled shell for extra safety
Safety reflector on the back
Sturdy, easy to use buckle
Easy to adjust footrests and safety belt
No tools needed for adjustment
Expanded lateral protection
Dutch Design & Made in Europe
Meets EN14344 safety standards
The new frame mounting systen is brand new to the Bobike range. It features a safety holder with green indicators that will pop up providing a visual signal of correct installation. The system also allows you to move the seat backward and forward in 3 positions, according to child and bicycle size. Fits round and oval seat tubes with a diameter between 28 - 40 mm. Requires an available tube length of 105 mm and was especially designed to accomodate the brake cable preventing it from being pinched.

Product weight: 4470 g / 9,85 lb (incl. mounting material). Product dimensions: 864 x 408 x 273 mm.