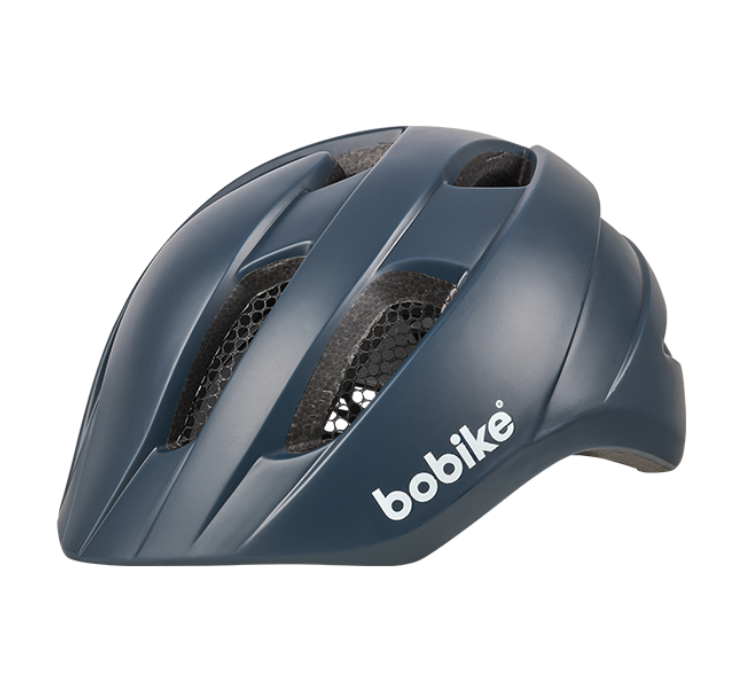 Bobike
Code:
8742100001
**Bobike EXCLUSIVE S HELMET (52-56) DENIM DELUX
Bobike now has a high-end helmet available to match our classy Exclusive safety seats and to complete the look. The matte coloured helmet offers an in-mold construction and increased protection at the back of the head. Reflective details ensure your kid's visibility on the road. Eleven vents keep your kid's head cool and a bug net protects against flying insects. The comfortable DIAL system creates a perfect fit and the thermoformed padding (extra set included) offers comfort. Complies with the EU 2016/425 EN 1078 safety regulation.

The Exclusive helmet is available in 2 sizes and 4 colours to match every seat in the range. Our suggestions; Denim Deluxe goes with Denim Deluxe (surprise!), Toffee Brown goes with Toffee Brown and Safari Chic, Cosy Cream goes with Safari Chic and Cinnamon Brown, Urban Grey goes with Urban Black and Urban Grey.