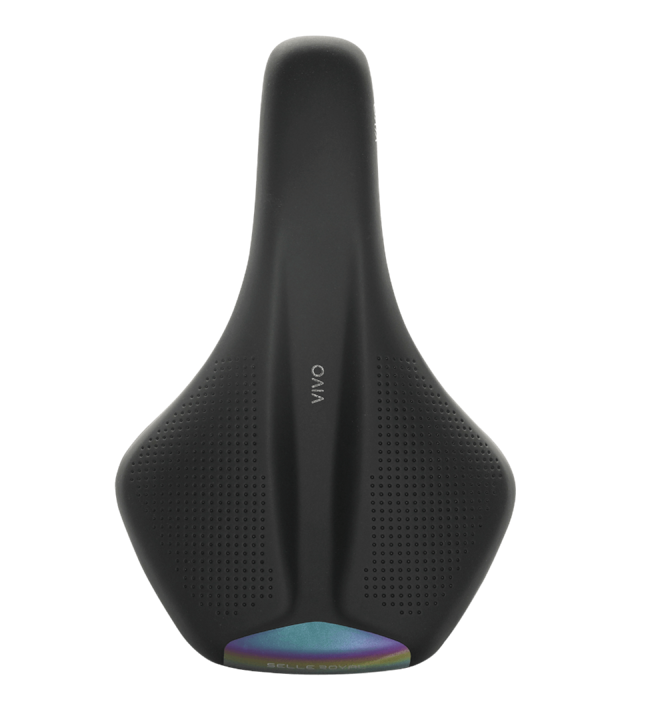 SELLE
Code:
CSS1587
SELLE ROYLE VIVO REFLECTIVE ATHLETIC UNISEX SADDLE
Product description Selle royal Vivo Reflective Athletic Saddle
Versatile and clean looking, Vivo Reflective Athletic is the perfect saddle for the Athletic riding position.

Its modern design offers renowned Selle Royal comfort featuring a central pressure relief in the perineal area. A reflecive film is sealed to the rear of providing added safety by reflecting the light from headlamps of cars, bic) vehicles. The ischial zone is furthermore specilly embossed for a supplet befter grip while riding

The foam matrix open cell structure confers increased elasticity and breathability to guarantee a durable and comfortable saddle.

A reflective film sealed to the rear of the saddle that provides added safety by reflecting headlamps from cars, bicycles and other vehicles.