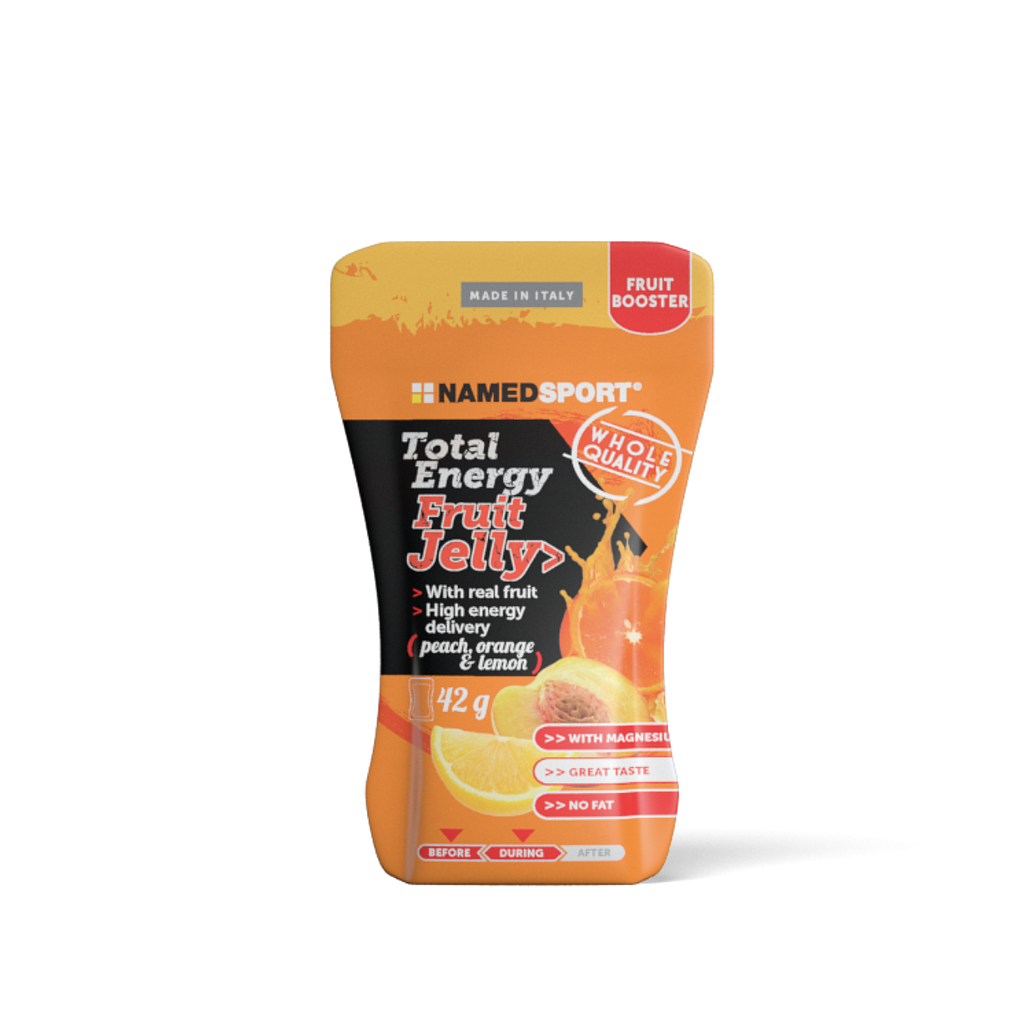 NAMEDSPORT
Code:
SP112
**NAMEDSPORT TOTAL ENERGY - PEACH FRUIT JELLY ORANGE 42G (BOX OF 24)
Jelly style energy supplement rich in mineral salts and carbohydrates.

Provides energy and supports performance during training. Contains 72% real fruit.

Potassium plays a role in muscle functionality. Magnesium promotes good muscle function and helps prevent cramping.

Fat free.